Boost Your Productivity: AI for Project Research
(a step-by-step example with a twist)
Greetings, lads and lasses! Welcome to Phonetronics AI in Cardiff & Penarth, the cheeky digital marketing agency here to make your life much easier. Are you knackered from spending ages planning your workflow?
Well, fear not! Today's blog post will give you the lowdown on how to boost your productivity with AI for project research using Notion AI and ChatGPT. With these brilliant tools, you can efficiently plan your workflow and save much precious time. So, put the kettle on, grab a biscuit, and let's dive into a step-by-step example to demonstrate the power of AI.

Step 1: Listing the Activities
Let's kick off by listing the activities relevant to podcasting as an example. These activities include:
Identifying potential podcast guests (because who doesn't love a jolly good guest?)

Researching and preparing for the interview (gotta be well-prepared, mate)

Scheduling the consultation (we don't want to double-book, do we?)

Conducting the interview (time to put on your best posh voice)

Adding the interview recording (a bit of technical magic, that is)

Selecting an intro and using background music (time to set the mood, innit?)

Writing a call to action as an introduction (gotta get those listeners engaged)
These tasks cover various aspects of podcasting and provide a comprehensive workflow. Now, let's move on to the next step, shall we?
Step 2: Creating a Table with Selected Blocks
Now that we've got the list of activities let's create a table to organize them. Picture this: a proper fancy table with columns for the type of activity, estimated time, and tools required. We'll remove unnecessary bits and bobs from the previous step and focus on the table.
If we use Notion AI, it'll whip up a table with all the selected inputs, including the type of activity, estimated time, and tools. However, if we opt for ChatGPT (GPT-4), it might take a tad longer to generate a response, but it could potentially provide even better results compared to Notion AI. Jolly good, isn't it?
Step 3: Exploring AI Solutions
Now, let's have a chinwag about AI solutions. In this step, we want to find out if AI can lend us a hand with the activities mentioned in the table, like adding/editing podcasts, finding guests, or publishing. We can use both Notion AI and ChatGPT to explore these AI-powered solutions. By plugging in the table into these AI tools, we can generate suggestions and directions to improve our workflow.
Notion AI suggests some nifty AI-powered guest recommendation tools for identifying potential podcast guests. Meanwhile, ChatGPT provides options like Remedy or Alter AI for researching and preparing for the interview. These AI tools can offer valuable insights and potentially take your workflow from "meh" to "bloody brilliant!"
Step 4: Researching and Implementing AI Tools
Alright, now that we've got some cracking suggestions from AI, it's time to research the recommended tools properly. For example, you can check out Partrek or Guest Finder for identifying podcast guests or give Clara AI a go for studying and preparing for the interview. These tools can assist you in streamlining your workflow and making the most of AI technology. It's like having a trusty sidekick to help you conquer the podcasting world!
Remember, AI is here to collaborate with you and enhance your productivity, not replace you. By embracing these AI-powered tools, you can truly leverage the power of artificial intelligence to optimize your project research process.
Talk about a game-changer, eh?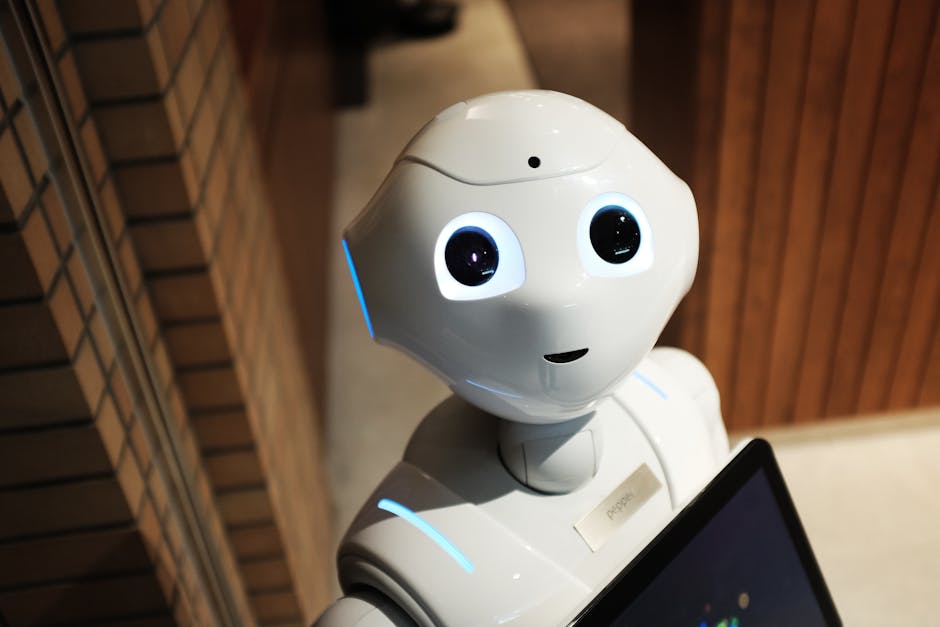 Step 5: Testing and Evaluating AI Tools
Once you've implemented the AI tools, it's time to put them to the test, mate. See how these tools are helping you improve your productivity and save time. Don't forget to gather feedback from your team or colleagues who are involved in the project research process.
Their input will be as valuable as a good old cuppa tea. This feedback will help you identify any areas of improvement and make necessary adjustments in your AI-powered workflow.
Step 6: Iterating and Refining Your Workflow
Now we're cooking with gas! Based on the feedback and evaluation, it's time to iterate and refine your workflow. As you gain more experience with these AI-powered tools, you'll discover new ways to optimize your project research process.
Keep tweaking and refining your workflow to ensure maximum productivity and efficiency. It's like a never-ending quest for the holy grail of productivity!
Step 7: Staying Updated with the Latest AI Tools
Hey, listen up! The field of AI is changing faster than the weather in Britain. New tools are constantly popping up, like mushrooms after a rainy day. To stay ahead of the game and make the most of AI for project research, it's important to stay updated with the latest AI tools and trends.
Subscribe to newsletters, hire an AI automation digital agency like Phonetronics UK, follow blogs and communities that give you the scoop on AI, and maybe even attend a few conferences or webinars if you're feeling adventurous. By staying in the loop, you can continue to enhance your workflow and unleash the full power of AI.

Conclusion
Well, that's a wrap, folks! We hope you've had a jolly good time learning how to boost your productivity with AI for project research. With tools like Notion AI and ChatGPT by your side, you can easily navigate the murky waters of project research.
Embrace AI as your trusty companion, and together, you'll conquer the world of productivity. Don't forget to subscribe to our newsletter on our website to stay in the loop and explore more AI tools and trends. Cheers for reading, and keep calm and carry on exploring the power of AI!
If you fancy exploring more AI tools and staying updated with the latest trends, don't forget to check out our blog post on "The Top 10 AI Tools: Enhancing Your Workflow with ChatGPT" and the suggestions below.
Our brilliant blog posts provide an in-depth analysis of the top AI tools that can take your productivity to new heights. From guest recommendation tools to research assistants, you'll discover a wide range of AI-powered solutions to optimize your project research process. Keep calm and stay ahead of the curve by subscribing to our newsletter on our website.
Cheers and happy exploring, mate!